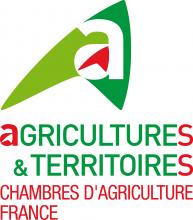 The French Chambers of Agriculture are self-governing public bodies, managed by elected representatives from the agriculture and forestry sectors. Their role is to represent the farmers and foresters to public authorities, and to offer a range of services to farmers, foresters and other rural stakeholders.
Our network consists of 89 Chambers of Agriculture at district level ("département"), 13 regional Chambers of Agriculture and the national organization APCA. The Chambers have 4 200 elected members and about 8 000 permanent staff (including 150 people employed by APCA).
The Chambers of Agriculture are involved in nearly all sectors of agriculture: farm management and strategy; plant and animal production; forestry; local food products (production, processing and marketing); rural development and local planning; environment and management of natural resources; agricultural and rural economics and policies. Their services and activities include advice, training, supporting farmers' discussion groups, follow-up of "reference farms", experimentation and demonstration on commercial farms and experimental stations.
APCA plays a role of representation of interests, network coordination, expertise and public relations at national and European level. It also manages common services for all French Chambers of Agriculture: communication (tools, events, campaigns), information systems (various websites, databases and apps), a training centre for agricultural advisers…