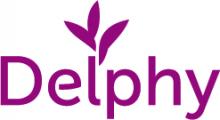 Delphy team Poland specializes in customized expertise and guidance for our clients in the horticultural industry in Poland. The team consists of experts in greenhouse vegetable industry as well as open field vegetables and soft fruit.
Delphy team Poland implements knowledge in all areas of cultivation:
Advising growers, farmers and breeders
Implementing new cultivation concepts
Providing (customized) trainings
Developing turnkey projects and executes them
Taking responsibility for operational management
Our experts are independent professionals with leading knowledge and expertise to offer each client the best individual solutions thus guiding clients to realizing their ambitions.