TERRE REGIONALI TOSCANE
WORKSHOP "EXPERIENCES OF AGRO-BIODIVERSITY VALORISATION IN EUROPE"
9-10 November 2017, Alberese – Tuscany (ITALY)
Tuscany Region is extremely rich in plant and animal agro-biodiversity. Policies for local genetic resources have been in place since 1997, facilitating the creation of a protection system which is constituted by "keeper-farmers" – in-situ conservation of genetic resources – and Germplasm banks sections – ex-situ conservation. Currently, 866 genetic resources are registered in the Tuscany Region inventory.
Terre Regionali Toscana (the mandated organisstion which manages the conservation and valorisation of these local genetic resources) is organizing a two day workshop on 9 and 10 November 2017. The initiative is aimed at presenting practical cases of agro-biodiversity valorisation from all around Europe. The main target group is farmers and the overall approach is based on a peer-to-peer process where practitioners can present and learn about new methods to valorize and market local products.Tuscany Region and Terre Regionali di Toscana are interested in a broad participation of farmers and stakeholders from different European Countries, offering the opportunity to present practical experiences with agro-biodiversity valorisation through a call for abstracts, which is open till 11 September 2017 at 4pm (CET).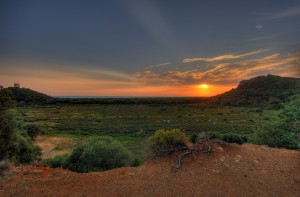 The workshop is taking place at the Alberese Farm (www.alberese.com), a multifunctional agricultural holding owned by the Regional Government, which extends on more than 4.200 hectares conducted with the organic method and set in the Maremma Natural Park. Some visits to the farm, the regional germplasm bank and the open range local breed of cow (Bovino  Maremmano)  and  horse  (Cavallo  Maremmano)  are  organised  during  the  event. Furthermore, a farmers' market with Tuscan keeper-farmers is organized on 10 and 11 Novemberat the "GRANAIO", a historical barn where cereals were processed and stored.
Further info at http://www.alberese.com/category/bandi-news/ and direttore@alberese.com (c/o Dr Marco Locatelli)
"EXPERIENCES OF AGROBIODIVERSITY VALORISATION"  e MARKET OF KEEPER FARMERS - GRANAIO LORENESE 9 - 10 - 11 November 2017 – Alberese – Grosseto
WORKSHOP
TURSDAY 9th NOVEMBER – MORNING - Opening
09.30 – 10.00 Registration
10 – 11.00
- Introduction to the workshop -  Terre Regionali Toscane  
- Greetings from the Authorities
- Speech of tuscan Farmers' Unions
11.00 – 11.30 Coffee Break
11.30 – 12.30
- Gianluca Stefani (University of Florence) – Agrobiodiversity and value creation
- Jan Willem van den Schans (Wageningen University – NL) – The role of short food supply chains for agrobiodiversity valorisation.
12.30 – 13.00
Wico Dieleman - Bringing biodiversity to value, from Functional Agricultural Biodiversity (FAB) to data platforms (CAPSELLA) (NL)
Andreas Yubero Cortes - Fruit from the Manubles Valley: quality and tradition. A project for the revalorization of fruit production at mid altitudes in a valley of the Serrania Celtibèrica (SP)
Riccardo Bocci - FILIGRANE - Embedding diversity in cereal organic and low-imput food system (IT)
Giulia Variara - Innovative management of a large herbivore (European bison) in the Zuid-Kebbemerland National Park: an opportunity to enhance our territory while preserving a vulnerable species (NL)
Jam Duijndam – Farming with nature (NL)
13.00 – 14.00 Tasting local agro-biodiversity
14.00 – 15.30
Discussion into working groups
1) Agri-biodiversity and innovation in production: agroecology, precision farming, use of ICT (Chair – Marco Vieri)
Jacopo Goracci, Alessio del Tongo - Tenuta di Paganico organic farm: producing meat from a local breed without betraying the expctations of the consumer. Pasture -based rearing systems of Maremmana beaf cattle, from birth to slaughtering age.
Maurizio Arduin, Alberto Storti Phenotypic study and molecular approach for a correct assignment of apple (Malus domestica x Borkh) and pear (Pirus L.) genetics resources in Veneto (Italy) region,
Alberto Sartori (ATS InsectFeedChick) - Study of the possibility of insect integration in Venetian local poultry breeds diet
2) Adding value to agri-biodiversity: nutritional value, soft processing technologies (Chair –To be confirmed)
Luciana Angelini - Conservation and valorisation of local genetic resources of Tuscany: the activity of the Department of Agriculture, Food and Environment of University of Pisa
Adanella Rossi – Diversifood Project
3) Quality management and certification (Chair – Giovanni Belletti)
Anna Maria Cilardi – Communicating biodiversity
4) Designing appropriate distribution systems (Chair – Leonardo Casini)
Sabina Damiani (AIAB Friuli Venezia Giulia) - Farmers' open market
Ore 15.30 – 16.00 Break
Ore 16.00 – 18.00
Working groups
Discussion into thematic groups
Ore 18.00 – 19.00
Valentino Mercati – President of Aboca
Marco Remaschi - Agriculture Councilor, Tuscany Region
FRIDAY 10th NOVEMBER 2017
9.00 – 9.15 – Greetings from Leonardo Marras – Regional Councilor
09.15 – 10.30 – Scheduled presentations
- Nicola Di Virgilio – Unit Environment, Forestry and Climate Change -  DG AGRI 
- Lucio Cavazzoni – ALCE NERO
- Roberto Capone - Progetto LifeWatch Eric - CIHEAM Bari
10.30 – 11.30
Discussion in thematic working groups
11.30 – 12.15
Reports from working groups
12.15 – 12.30 Follow-up 
Gianluca Brunori – University of Pisa
12.30 – 13.00
Roberto Scalacci – Director of Agriculture, Tuscany Region
13.00 – 13.30 Conclusions - Marco Remaschi - Agriculture Councilor, Tuscany Region
13.30 – 14.30 Tasting local agro-biodiversity
The registration form  is available at http://www.alberese.com/2017/10/formdi-
registrazione-workshop-esperienze-di-valorizzazione-della-agrobiodiversita-in-europa/
MARKET OF KEEPER FARMERS
GRANAIO LORENESE – ALBERESE (GR)
FRIDAY 10th NOVEMBER 2017
14.30 – Opening of the market of keeper farmers
14.30 – 18.30 – Market of keeper farmers
SATURDAY 11th NOVEMBER 2017
09.00 – 18.00 Market of keeper farmers
The entrance to the market is free.
For more informations:
Dott.ssa Elena Favilli
Laboratorio Sismondi
Telefono – 0502218978 email - efavilli@gmail.com
contatto skype - elena.favilli2
Location
Azienda Regionale Agricola Di Alberse Farm
Strada del Mare
Maremma National Park
Spergolaia 58100
Italy
42° 40' 43.1688" N, 11° 4' 13.5408" E
IT
Azienda Regionale Agricola Di Alberse Farm
Strada del Mare
Maremma National Park
Spergolaia 58100
Italy
Latitude: 42.678658 / Longitude: 11.070428